Predictive Maintenance
Connect
Industrial Sensors: Vibration, Sonic, Density, Humidity, Temperature

Think
Anomaly
Trend
Remaining Useful Life
Manufacturing Excellence & Quality
Connect
PLC, SCADA, OT Environment
OPC-UA

Think
Overall Equipment Efficiency (OEE)
Downtime
Manufacturing Quality
Real-time Alert
Edge Vision
Connect
IP Cameras
Surveillance Systems
Image/Video feed
Think
Assembly Process Adherence
Parts Quality Inspection
Health and Safety in Factory
ConnectedThinks solutions explained. Learn how we can add value to your business. 
Predictive Maintenance Whitepaper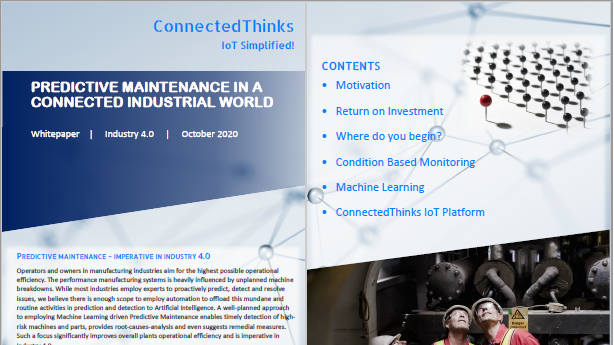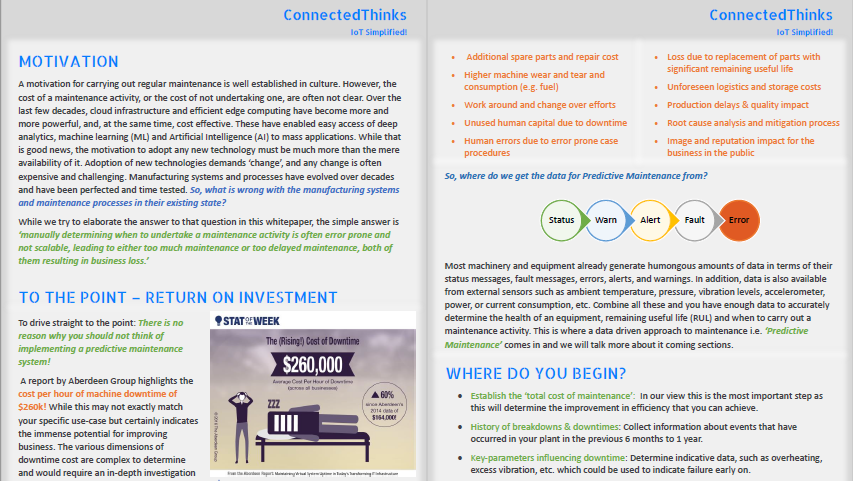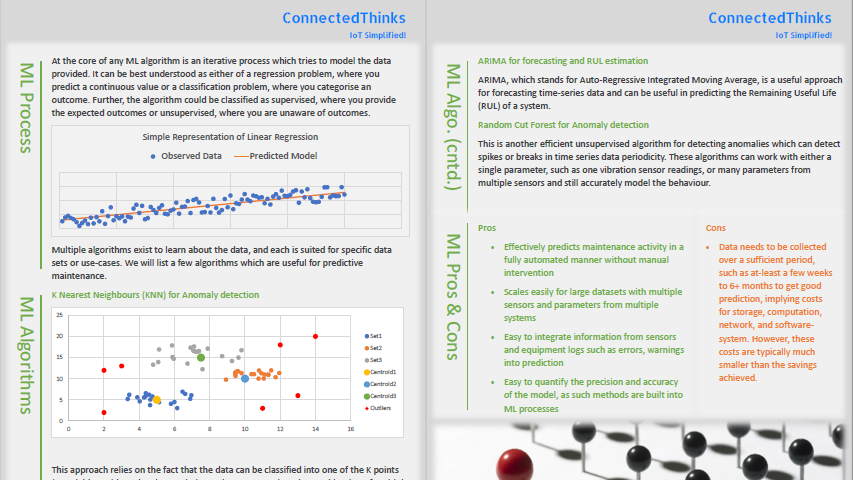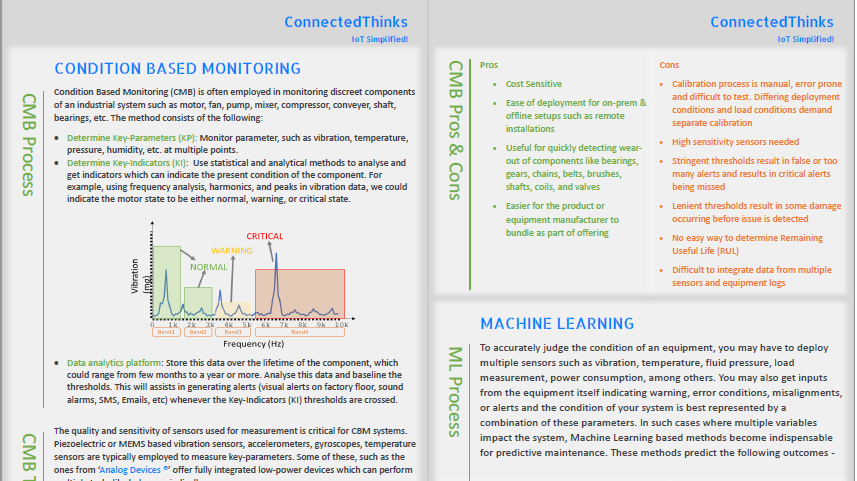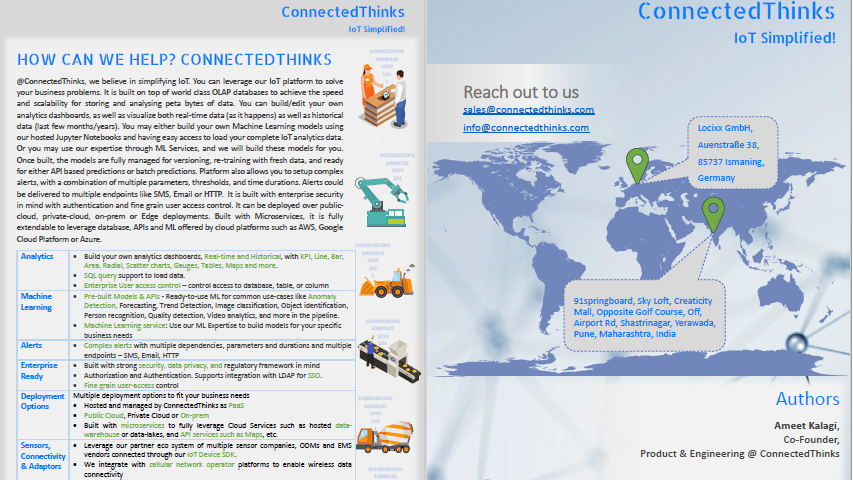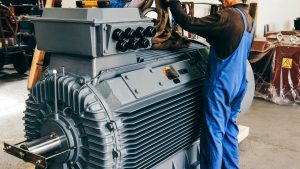 Condition Based Monitoring Condition Based Monitoring is a maintenance strategy that allows to monitor the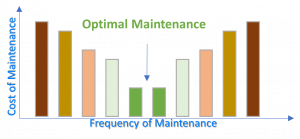 Prognostic Maintenance Prognostic maintenance (also known as condition-based maintenance, predictive maintenance, or simply prognostics) is the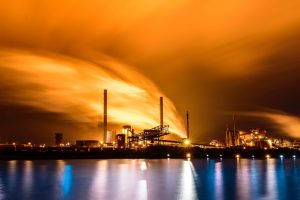 'Digital Transformation, Industrial IoT, ML, AI, Analytics' .. buzzwords, but where does one begin? Digital
ConnectedThinks Edge Intelligence is a middleware compatile with various Linux OS based SBCs and edge gateway devices.  
We build solutions. We have built ready-to-deploy solutions and use-cases for manufacturing and construction. 
Data Platform & Applications
Data platform is built as a set of Microservices which are containerized and can run on any supported system or Kubernetes. These are fully contained, without external dependencies, enabling deployments in private networks, on-prem or in the cloud. 
Leverage our pre-built ML models for use-cases like anomaly detection, trend detection. Connect to Cloud APIs for object-detection or build your own ML models with ML Lab. 
Auenstraße 38
85737 Ismaning,
Germany
Telefon: +49 (0) 89 420967895
Telefax: +49 (0) 89 420967895
E-Mail: service@Locixx.de
91springboard, Sky Loft,
Creaticity Mall, Airport Rd,
Yerawada,
Pune, Maharashtra,
India – 411006
Phone : + 91-93722-85872
Email : info@connectedthinks.com
sales@connectedthinks.com