'Digital Transformation, Industrial IoT, ML, AI, Analytics' .. buzzwords, but where does one begin?
Digital .. What?
What's digital transformation?
 "Rise in cloud-technologies, smartphone and app adoption led to traditional organizations stuck with non-scalable, cost-ineffective, non-extendable systems and methods" 
Digital Transformation 'was' (well, 'is' to be precise) the use of digital platforms and services in-order to engage with the customer, deliver value and fulfill a demand. A large part of this is enabled through multiple cloud technologies and SaaS models where you can start using the software immediately and pay-as-you-go. This contrasted significantly to traditional approach where every business requirement was converted into an IT problem to be solved independently and large service companies built custom-software to solve the business problem. Not to miss out, in the traditional IT landscape, the hassles of running your own data-center, maintenance, operations and software & hardware upgrades. 
In addition, rise in smartphone popularity, everythin-app approach, marketplaces and digital-ecosystems have led to a significant shift in the customer expectation about engagement channel preference. 
The result, large traditional organizations find themselves stuck with older methods which do not easily scale or extend to support these new digital expectations. Neither are they cost-effective.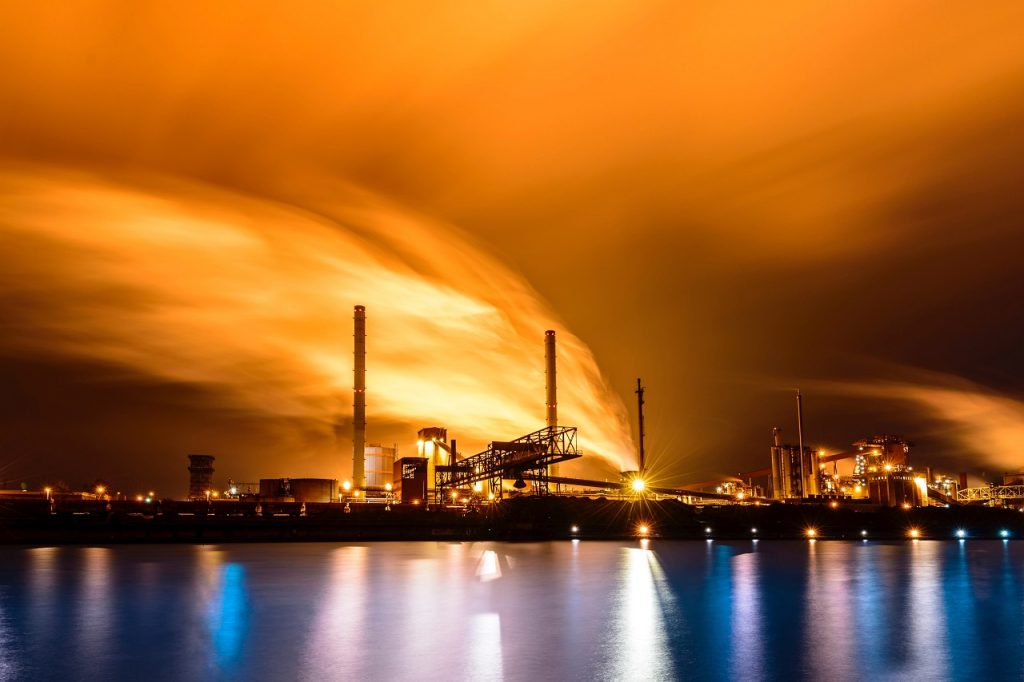 Why is Digital Transformation a catch-up?
"Digital First companies like Uber and Netflix never had to undergo any Digital Transformation"
Thanks to economies of scale in cloud-infrastructure, cloud-APIs and ease of developing mobile-apps, newly setup companies could easily adopt a Digital First approach (or even Digital Only approach .. such as Uber) to engage with a customer and fulfil demand. However, traditional companies which had done deep investments in their own non-shared infrastructure, purchased-software and with traditional engagement channels (print ads, SMS promotions, OBD, etc) had to undergo a significant change in their thinking and customer-engagement approaches, some of them are still in process of catching-up. This catch-up process to the digital platforms is, in my view, termed rightly as Digital Transformation. It is more to do with the transformation required in thinking mindset, rather than adopting technologies and platforms themselves.
So, why is IoT a paradigm shift? 
With the advent and penetration of IoT, customer expectation and engagement channel is shifting again. IoT is soon becoming the gateway to business transformation. Connected ecosystem where devices communicate across sales, products, marketing as well as physical assets gives leaders the required control over their business and insights to optimize operational efficiency, innovate, improve work safety and more. 
Some examples …
"Your business, systems, functions, teams might all look very different post IoT enablement"
Consider a very simple example. Let's say as a business leader you want to improve employee productivity and one of the things you heard employees complain about was the time taken from the main-gate of your office building to his/her desk. How often do you hear people say "i reached the office gate at sharp 8 am. I can't believe it took me 20 minutes to reach the meeting room!" .. and well, this might actually be true. Inefficient and sometimes unnecessary security checks, congestion at the building gates, improper parking arrangements, inoperative lifts, etc could cut into as much as 5 to 10% of your employees productive time, not to mention the added stress in going through this. Visibility into the number of cars entering the gate on a given weekday, time spent between the gate and parking lot, effective parking where you just assign a parking space once the employees car enters the premise and he gets a push notification, could all go a long way in improving your business productivity. Building such custom control systems to optimize productivity is nothing new, however with IoT and cloud-connected devices, this can be implemented efficiently and at a  minimal cost. Plus you would have a lot of flexibility on changing and choosing the data that you want to monitor and control and implement your solution in a progressive fashion.
Re-think your business with IoT!
As IoT solutions spread, customers would easily get accustomed to such conveniences and better productivity .. and an absence of these would cause  frustration and dis-engagement. In a couple years, business who were not 'IoT First' would be caught up in IoT transformation. So don't wait till then and upgrade your business mindset fast, leverage the benefits brought in through IoT, Cloud, Edge Compute and Machine Learning today.